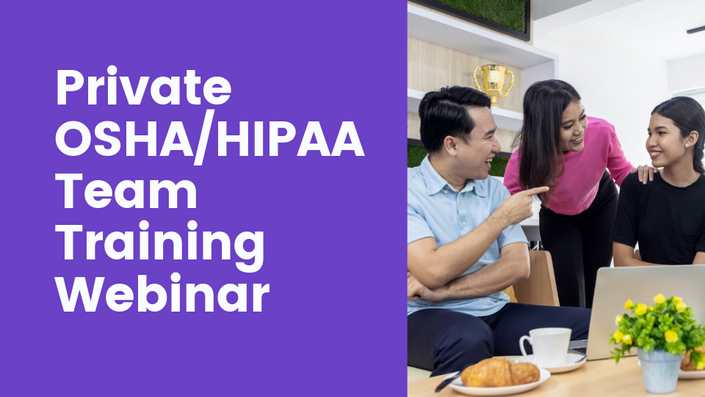 Private Webinar OSHA / HIPAA Compliance Team Training
Train your team via live webinar within your busy work schedule.
Fit amazing training into your busy schedule with our LIVE WEBINAR compliance training format.
By purchasing this course you'll receive:
Updated Federal OSHA Manual
Stickers! Biohazard and Chemical Labels
Sharps Injury Response Protocol
Training Certificates of Completion
50% off future employee OSHA/HIPAA online training
Virtual site audit of your facility!
The two hour video webinar lecture we will provide an interactive training program that covers the following lessons:

Risk Management and Why Compliance Matters- 15
Infection Control Basics- 15 Min
OSHA Bloodborne Pathogens Training for Dental- 30 Min
OSHA Hazard Communication Standard- 15 Min
HIPAA Employee Training- 45 Min
This syncope-free program is designed to help busy dental professionals come into compliance with OSHA and HIPAA laws. We're also interested in having the employees get engaged in the success of the practice through this interactive training experience.
Book this training on your schedule now by calling 888.539.0080 and speak to our amazing team!

Your Instructor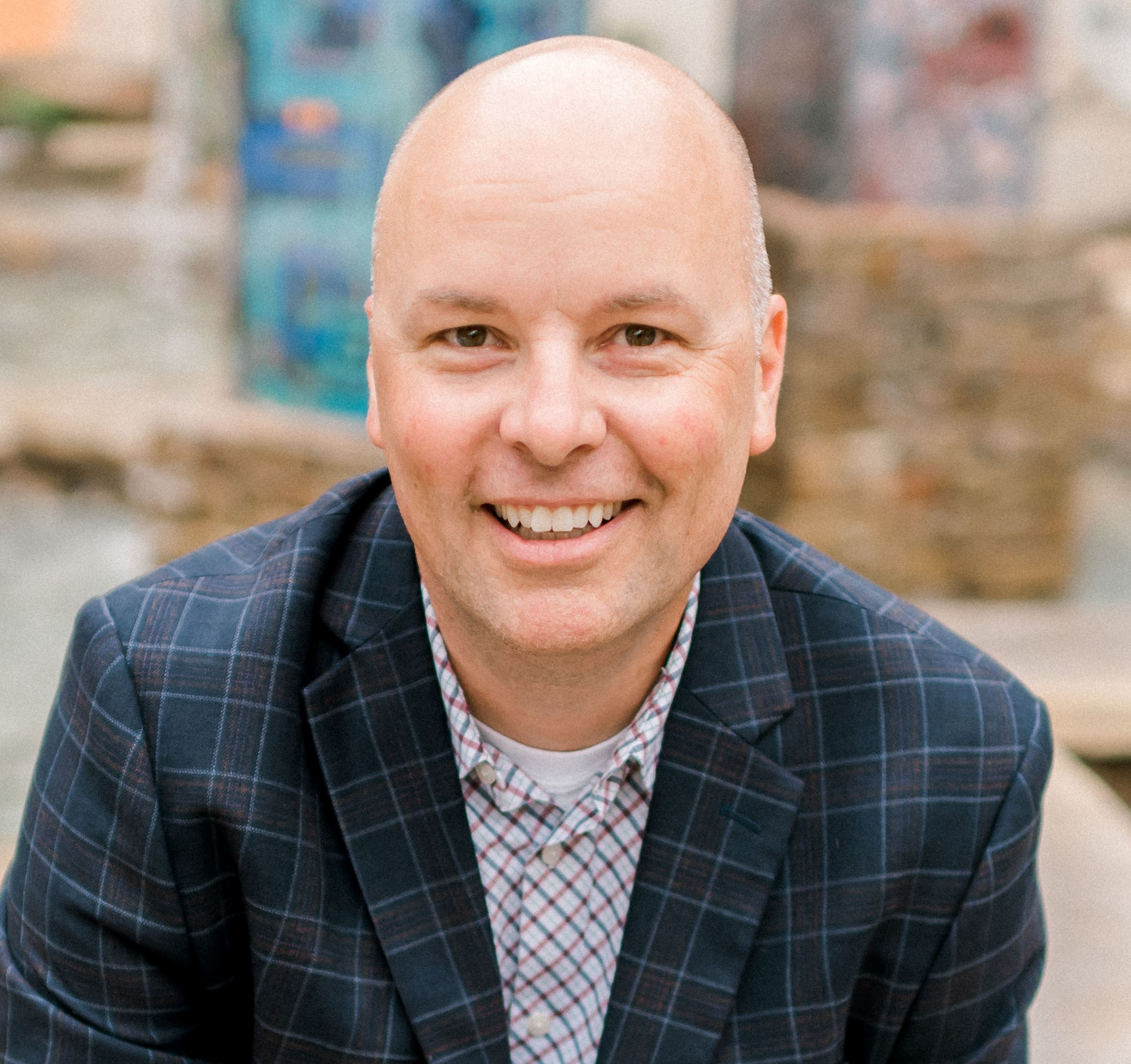 Noted as a skilled risk management and compliance speaker in dentistry, Cary Smith's lectures are syncope free, fun, and provide actionable resources you can use in your practice. He has provided training programs for private practices, DSOs, Seattle Study Clubs, AGD, Texas Dental Association, American Association of Dental Office Managers, and many others.
Cary is a Certified Professional in Healthcare Risk Management from the American Hospital Association and the American Society for Healthcare Risk Management. His professional background includes 15 years of risk management experience in dentistry and 11 years of corporate HR work with companies like Motorola, CIGNA Healthcare, and The Hartford Insurance Company.
Cary works with hundreds of dentists through his companies—Dentist Secure, Dentist Secure Labs, and Done Desk.
Frequently Asked Questions
I have questions. How can I make contact?
Contact our offices at 888.539.0080 Jump on our facebook page https://www.facebook.com/dentistsecurelabs/
How soon can we schedule training?
We'd like to say now! However, we normally need at lease 30 days to work you into our schedule. If timing is a concern, chat with us so we can see how we can help.
Can I schedule live training in my office?
Yes! We schedule in-office training locally in Texas with advanced notice.
Can I schedule webinar training for my multi office group?
Yes! We can handle up to 100 unique users for the live webinar compliance program.
Will attendees receive certificates of completion?
Yes! We provide completion certificates for your employee records.